Physics lessons with Mr Kaleem Akbar
---
This page lets you proceed to register for IGCSE Physics lessons.

About Mr Kaleem Akbar
MSc. BSc. PGDE
Welcome to Physics tuition with Mr Kaleem Akbar.
Mr Akbar is an experienced Physics teacher and International writer.
He has a BSc. Honours from Heriott Watt University, an MSc. from the University of St Andrews and a PGDE from Strathclyde University. All qualifications were achieved between 2002-2005 from these prestigious educational institutes of Scotland. read more...
---
What former students think of Mr Akbar's teaching
Please click the images below to hear what each student has to say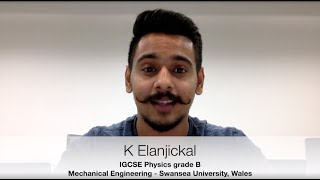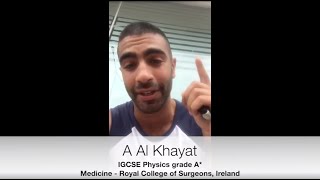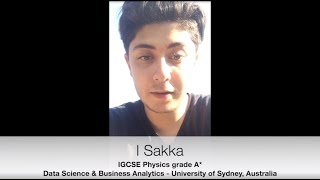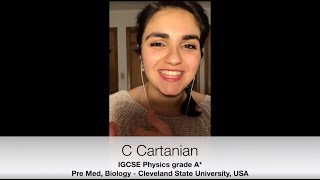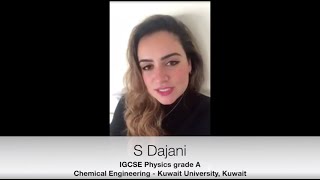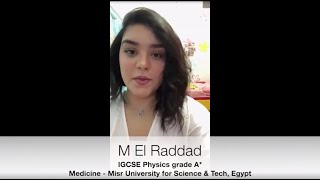 Information for parents and students

Signing up
Currently, students/parents are requested to fill in the details in the following pages to secure the student's place. The booking system allows the time slot(s) to be chosen (Please note that students are where possible placed in classes based on similar academic ability - This is to help them achieve the best grade possible). read more...
---

Tuition IGCSE
Lessons take place once or twice per week depending on the students current ability.
Year 10
Physics tuition lessons take place once per week regardless of the students current grade.
Year 11 or accelerated
Lessons take place once per week if the student is in the accelerated program or has a current grade B or above.
It is recommended that students with a current C/D grade take lessons twice per week but can choose once per week.
Students with a low grade D and below are required to have lessons twice per week.
NOTE: Final class allocation will be subject to latest reports/examination scores prior to the start of the course.
Lesson format for all classes
Each lesson is 2 hours long, with a short break in the middle.
Students will get a copy of Mr Akbar's Physics book and classified & organised examination style questions.
Students also get several bonus materials such as video recordings of each lesson, online quizzes, tests and WhatsApp support for any difficulties they may have outside of a lesson. Students are can request to come 15 minutes before and stay 15 minutes after lessons to receive additional 1-1 support, should they need it.
---

Location
Victoria English Institute, Floor 1, Block 3, St 64, Bneid Al Gar, Kuwait City
---

On-site Face to Face Tuition
One or two lessons per week over 30 weeks excluding exam revision. The number of lessons depends on your current grade see above.
Discounted lesson packages are available. It's advisable to only pay for packages after participating in one or two lessons with Mr Akbar to ensure you are happy with his teaching methods and style.
Cost per lesson — 20 KD (2 hr lesson)
Package of 10 — 180 KD 10% off
Package of 20 — 340 KD 15% off
Package of 30 — 480 KD 20% off
Initially a 40 KD deposit will be requested to confirm your place. This effectively pays for your 1st lesson and any materials that will be provided to you on the 1st lesson. Once the deposit is paid it is non refundable.

Live Online tuition - 1hr
You may choose to pay your deposit now or at a later date. You will be prompted to pay a deposit prior to the academic year beginning or when the class is almost full, whichever comes first.
Please note: Mr Akbar teaches 100's of students per week, 1-1 tuition is not a viable use of his time and would therefore incur a premium. If you would like to enquire about 1-1 tuition, email: tuition@igcsephysics.com
If you have already registered with your Google account, please login. Otherwise, please follow the simple steps to register your account.
---